MIV d.d.
Metalska industrija Varaždin d.d.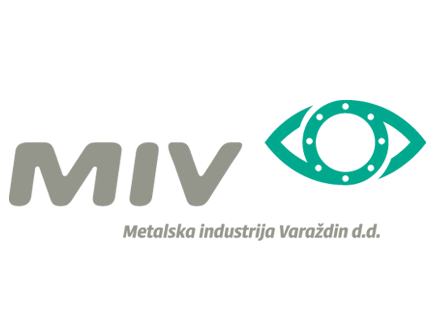 Address
Fabijanska 33 (Board and Foundry)
Gospodarska bb (Machining and Sale department)
42 000 Varaždin, Croatia (European Union)
Phone
+385 42 404-100
+385 42 290-100
E – mail
MIV d.d. miv@miv.hr
SALE DEPARTMENT prodaja@miv.hr, sales@miv.hr
PURCHASING DEPARTMENT nabava@miv.hr
DEPARTMENT OF FINANCE AND ACCOUNTING financije@miv.hr
Sale Department
Croatia & Southeast Europe: +385 42 404-118
European Union: +385 42 404-116
CIS countries (Russia & Region): +385 42 404-120
Middle East & North Africa: +385 42 404-105

The company Metalska industrija Varaždin d.d. (MIV d.d.) is world wide producer of valves and fittings which are installed in water systems, sewage systems, desalinisation systems, pumps stations, power systems and process industry around the world. MIV d.d. sales a products to more than 40 countries worldwide and 70% of production is export. Company is working since 1939. Today MIV d.d. is a joint-stock company with around 600 employees.