THIRD MANAGEMENT BOARD MEETING OF CROATIAN FOUNDRY ASSOCIATION
September 10 2019
It was held on 06.09.2019 – Friday, at 15.00, Kumrovec, "DUNI" non-ferrous foundry, Josip Broz Street 50, with the following agenda:
ANALYSIS OF THE WORK:
1.1. Information about previous work
1.1.1. Membership information
1.1.2. Financial situation at CroFa account with date03.09. 2019
1.1.3. Status www. page
1.1.4. Rolo banner status
1.1.5. List and situation about sales of professional literature
1.1.6. Amendments to the Statute – in Article 14, paragraphs 2 and 3 are amended Article 24, paragraph 3 is hereby amended
SEMINAR WITH SUBJECT: Production of cores by cold and hot processes and machines for it
IFC PORTOROŽ
REGISTER OF REAL OWNERS – STATUS
VARIOUS
5.1. Determine the status of the Journal and composition of the Editorial Bord
5.2. How to collect information on casting production in the Republic of Croatia – Table proposal
5.3. Status in WFO
5.4. Worker shortage issues
5.5. Issues of waste sand disposal in Foundries
5.6. Tour of the Duni Foundry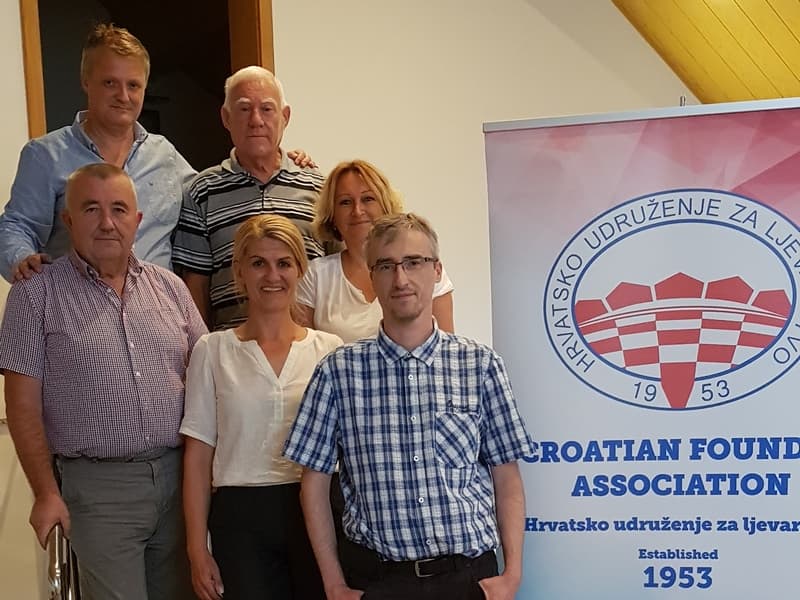 Present:
Milorad Vasilic
Branislav Brankovic
Gordana Gojsevic Maric
Zdenka Zovko Brodarac
Josip Martiskovic
Dragutin Ulama
Absent:
Ljiljana Werner Pavlic
The minutes of the meeting will be sent by e-mail to all those present and absent as well as to the members of the Supervisory Board.
President of the Association:
Milorad Vasilić
Previous
Next