TCT Tesic GmbH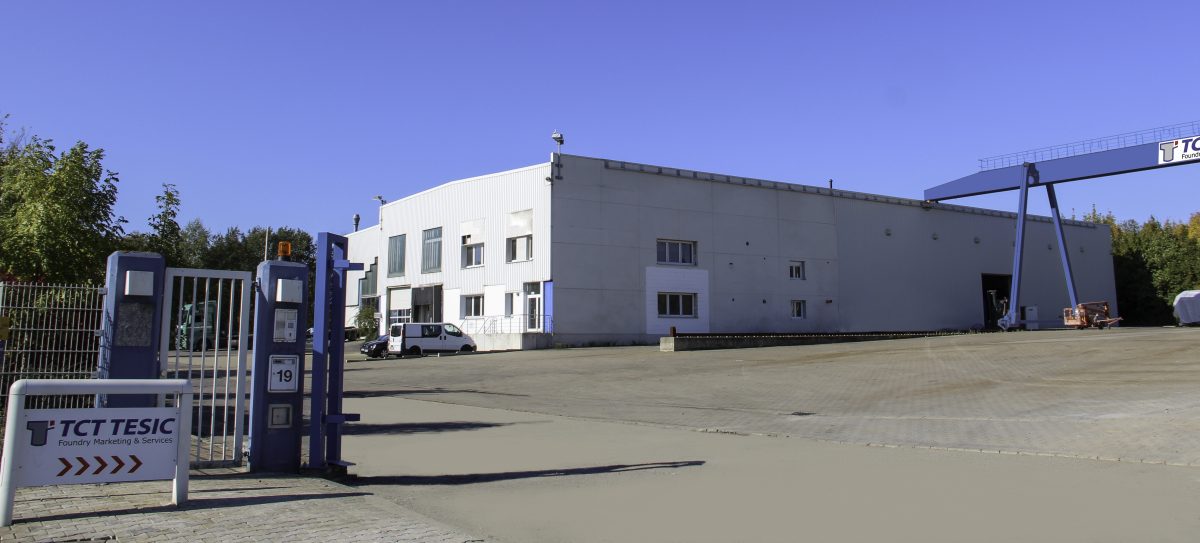 TCT Tesic – Worldwide trading & service for used foundry equipment Based in Germany, worldwide active – since 1993, TCT Tesic has been one of the leading service providers for the foundry industry.
The company is active in national and international business, with activities being divided into Foundry Marketing, Foundry Services and Foundry Relocation business segments. The company supports its customers from the first contact to the final acceptance and beyond competent.
 
The company buys, sells or mediates used equipment on its own or on behalf of the customer. All used foundry equipment, where essential parts need to be renewed or repaired, can be modernized, refurbished or upgraded. In addition, on-site inspection, assessment and advice on upcoming repairs are also part of the service.
The company disassembles and assembles foundry plants worldwide, takes care of planning and organization as well as safe packaging and proper loading. On request, there is the possibility of storage and handling of existing facilities on almost 10,000 m². At its German headquarters in Iserlohn, TCT Tesic employs around 20 people. The medium-sized company structure makes it possible with its short decision-making paths to respond quickly and flexibly to customer requirements.
A large international network of contacts and representations in many countries guarantee that customer proximity can really be lived. This means that most of TCT Tesic's customers can contact their local contact persons who act and decide on their own responsibility. The medium-sized company places high demands on the quality of its services, which of course are certified according to ISO 9001. TCT Tesic also demands this quality awareness from its worldwide partners. The cooperation with customers and partners is based on values ​​such as fairness, honesty and transparency.
TCT Tesic cooperates with numerous well-known foundry equipment manufacturers – for example DISA, Sinto, Laempe, Eirich, Simpson / Webac, ABP, Inductotherm and Junker. In a large number of projects with a wide variety of plant types, the service provider has been able to accumulate enormous know-how from which its customers benefit today.
For more informations please visit our website www.tct-tesic.com or contact us via email address info@tct-tesic.com
---