One-day seminar 3.3.2023.
March 3 2023
Croatian Foundry Assotiation announces Scientific – Professional Seminar entitled:
"PRODUCTION OF IRON AND AL ALLOY CASTINGS IN SAND AND PERMANENT MOLDS"
The seminar will be held on March 3, 2023, in the premises of Hotel TURIST, at Aleja kralja Zvonimir 1, 42000, Varaždin, Croatia
The goal of the Seminar is to demonstrate the added value of production in the metalworking sector through attractive lectures and the implementation of knowledge and technology transfer. The theme of the seminar will show the need of the metalworking industry and the economy in general to solve complex problems in the production of various castings.
Today, at a time of rapid technological development, when there is a need for modernization of existing and implementation of new production procedures, there is a need for quality education, exchange of experiences and training of engineers, technologists, shift leaders… This is what our seminar enables, and that is why we invite you to come and share your valuable experiences, and improve technological solutions in the production of castings.
Programm
Vrijeme / Time
Predavanje / Lecture
Trajanje / Duration
08:30-09:30
Registracija sudionika / Registration of participants
09:30-09:50
Svečano otvaranje Znanstveno-stručnog seminara/ Ceremonial opening of the Scientific-Professional Seminar
Prof. dr.sc. Zdenka Zovko Brodarac, Hrvatsko udruženje za ljevarstvo, Dopredsjednica
Milorad Vasilić, dipl.ing.met, Hrvatsko udruženje za ljevarstvo, Predsjednik
Dragutin Gložinić, dipl.ing.mech, Predsjednik ŽK Varaždin
Dr.sc. Neven Bosilj, Gradonačelnik Grada Varaždina
20 min
09:50-10:00
Marija Šutina, HGK, Sektor za industriju i održivi razvoj
10 min
10:00-10:20
Roman Capuder, Maja Žajdela, Termit d.d., Moravče, Slovenija
Proces proizvodnje i karakteristike pijeska za izradu kalupa
Production process and characteristics of sand for mold making
20 min
10:20-10:40
Zala Drešar, mag. kem, Exoterm- it d.o.o, Kranj, Slovenija
Nova generacija premaza za livarsku industrijo na osnovi sol-gel tehnologije
A new generation of coatings for the foundry industry based on sol-gel technology
20 min
10:40-10:50
DI J. Hagenauer, K. Schmid-Schmidsfelden, Hagi Gmbh, Austrija
Komercijalna prezentacija AI donosi investicije u ljevaonicu – primjer 3D printanja pijeskom
Commercial presentation AI brings investments in the foundry – here using the example of 3D sand printing
10 min
10:50-11:10
Jovan Lošić, Bore Rakita, Bentoproduct d.o.o, BiH
Alkalno aktivirani bentonit-proizvodnja i primjena u ljevarstvu
Alkaline activated bentonite-production and application in foundry
20 min
11:10-11:20
Dr.sc. Alen Delić, dipl.ing.met, NovaCast Systems AB, Švedska
Komercijalna prezentacija Simulacija procesa lijevanja i sustav upravljanja metalurškim procesima
Commercial presentation Casting
10 min
11:20-11:40
Pauza za kavu / Coffee break
20 min
11:40-12:00
Ilija Marić, ing met, Srećko Tot dipl.ing.rud, Udruga za promicanje zaštite ljudi u radnoj i životnoj okolini Međimurske županije, Čakovec, Hrvatska
Provođenje mjera zaštite na radu u ljevačkoj industriji
Implementation of occupational safety measures in the foundry industry
20 min
12:00-12:10
Jernej Pugelj, Silvin Lesnik, ToGo, Poljčane, Slovenija
Komercijalna prezentacija ToGo proizvodnja
Commercial presentation ToGo production
10 min
12:10-12:20
Matej Vurcer, Jernej Šumečnik, PSR, Slovenj Gradec, Slovenija
Komercijalna prezentacija Završna obrada odljevaka u vremenima nedostatka radnika
Commercial presentation Finishing of castings in times of labor shortage
10 min
12:20-12:40
Desimir Bobinac, mag.ing.met, Branislav Branković, dipl.ing.met, Ferro – Preis d.o.o, Čakovec, Hrvatska
Izrada kalupa za odljevke od sivog i nodularnog lijeva u tehnologiji kemijski vezane mješavine
Production of molds for gray and nodular castings in technology of chemically bonded sand mixture
20 min
12:40-12:50
Nenad Drvar, Topomatika, Zagreb, Hrvatska
Komercijalna prezentacija Topomatika -pregled usluga
Commercial presentation Topomatika-overview of services
10 min
12:50-13:10
Zlatko Šincek, MIV d.o.o, Varaždin, Hrvatska
Veliki kalupi za odljevke iz nodularnog lijeva
Large molds for ductile iron castings
20 min
13:10-13:25
Pauza za kavu / Coffee break
15 min
13:25-13:35
Dr.sc. Mario Šercer, Ivana Mihalić, Metalska jezgra, Čakovec, Hrvatska
Komercijalna prezentacija Metalska jezgra Čakovec – izazovi i mogućnosti
Commercial presentation Metal core Čakovec – challenges and opportunities
10 min
13:35-13:45
Goran Pavlinić, Vatrostalac, Krapina, Hrvatska
Komercijalna prezentacija Vatrostalac d.o.o. Krapina-termobetoni i vatrostalna opeka
Commercial presentation Vatrostalac d.o.o. Krapina
10 min
13:45-14:05
Polona Stenovec, mag.inž.strojništva, univ.dipl.prof. kemije i biologije,
Ljiljana Werner-Pavlic, Commerce trgovina d.o.o., Slovenija, Werner Metal-export import d.o.o., Hrvatska
Kratek povzetek dela v Impolu LLT d.o.o. v jeseni 2018: Možne povezave med posneto žlindro,talilom in drugimi parametri.
Brief summary of work at Impol LLT d.o.o. in autum 2018: Possible connections between collected slag, melt preparations and other parameters.
20 min
14:05-14:25
Matko Kolić mag.dipl.ing., Saint Jean Industries, Slavonski Brod, Hrvatska
Trajni kalupi/kokile za odljevke od aluminijskih legura
Permanent molds for aluminum alloy castings
20 min
14:25-14:45
Danijel Polc, dipl.ing.met., Tomislav Jakopčić, tehnolog lijevanja i automatizacije
Metal Product, Breznički Hum, Hrvatska
Automatizacija proizvodnje- robotizirano uklanjanje strugotine
Production automation-robotic chip removal
20 min
14:50-14:55
Zatvaranje Znanstveno-stručnog Seminara/Closure ceremony of the Scientific-expert seminar
5 min
14:55-
Ručak i druženje-na lokaciji održavanja seminara/ Lunch and socializing-at the seminar location
Nakon svake prezentacije je moguće postaviti kratka pitanja/After each presentation, it is possible to ask short questions
Seminar partners
Croatian Foundry Assotiation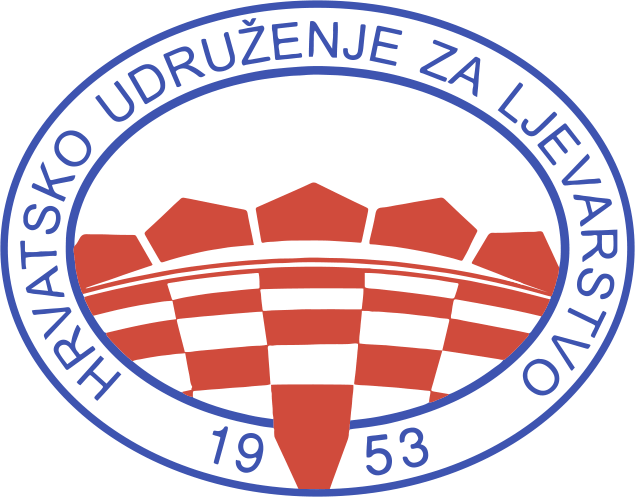 Croatian Chamber of Commerce

Previous
Next